You can view our volunteer opportunities by visiting:
Or [easy_media_download url=https://docs.google.com/forms/d/e/1FAIpQLSdea0X9sb7okZo_S4h3bZiyW5hYNaMygpVRZeIxUJs34UEUnw/viewform?usp=forms_home&ths=true target=_blank text=Apply width= 75 height= 30 color= green] here!
Volunteer Spotlight
---
Kristina Wadley
We are so grateful to Kristina for joining our team as a fitness instructor at Butterfly Grove. She worked tirelessly with our residents to meet their health needs and opened up an opportunity for them that otherwise they might not have access to. Volunteers like Kristina make a big difference in our community and we thank her for taking out the time to volunteer with us. About her experiences with HOM Kristina states, "I really enjoyed my time getting to work with the tenants I met in my fitness classes! It was so encouraging to see the same consistent faces, and with a small group, I was able to focus on the types of exercises that the tenants wanted and tailor my classes to their needs. I appreciated their hard work and willingness to hang in there!"
Mark Elizondo
Mark joined our team as an instructor for Summer Computer Classes at Butterfly Grove. He has been a great asset to our community; thank you Mark for your amazing work with our youth! About his experiences with HOM Mark states, "I have enjoyed teaching my basic computer literacy class at Butterfly Grove Apartments in Fresno, CA. The students that have attended my class are between the ages of 7 to 10 years old. They have spent their summer vacation learning Microsoft Office, parts of the computer and how to improve their typing skills. After this experience I have decided to earn my credential to teach STEM (Science, Technology, Engineering and Math). I highly recommend getting involved with Housing on Merit to anyone that wants to make a positive impact on the lives of young people."
Jasmine Kotlarz
Jasmine taught English as a Second Language classes at Rio Vista Apartments, and was one of our most dedicated volunteers. Her classes were not only an opportunity for our residents to learn English, but they also motivated and increased their self-confidence. About her experience Jasmine states, "I've really enjoyed working with the ladies at Rio Vista. They're very eager to learn and we have a great time together on Wednesday nights."
Thank you Jasmine for your year long service to our residents! You've made a tremendous impact on your students!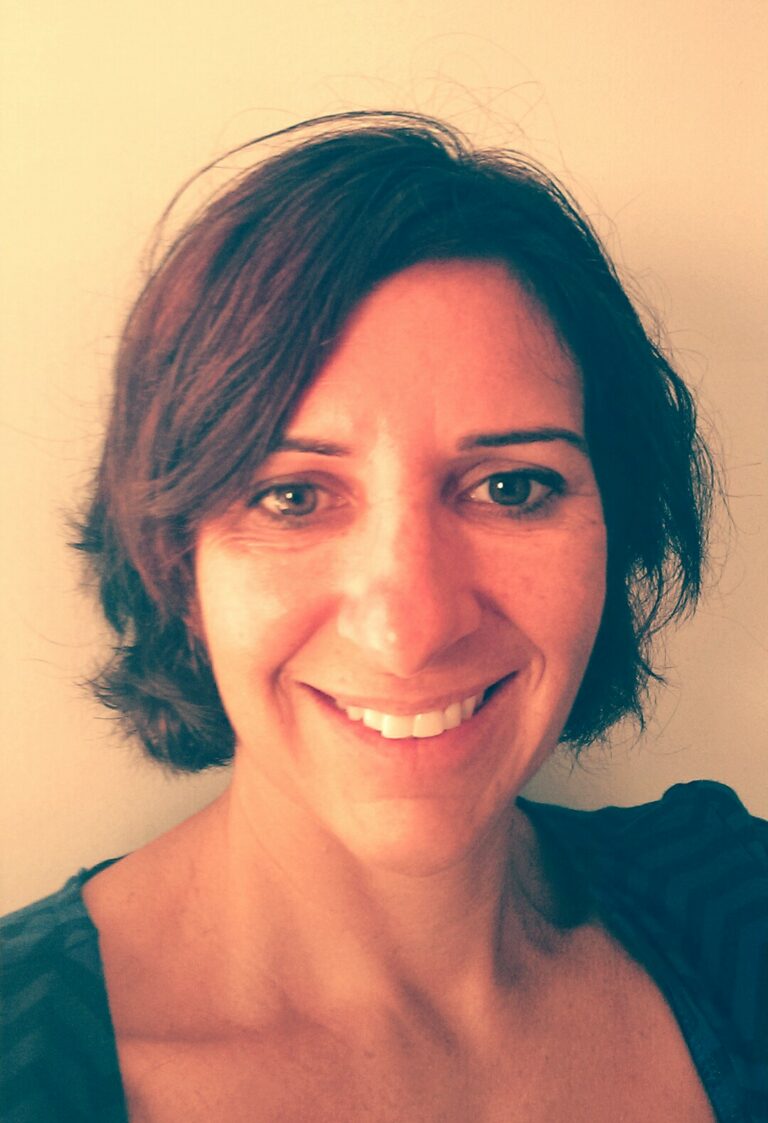 Jamie Skyta
Jamie has always enjoyed being active and being outdoors, but after moving to San Diego in 2013 the benefits of a regular fitness routine became very clear. It was at that time that Jamie moved to San Diego, in support of her husband's military career, and found herself looking for friends and spending a lot of time alone. Regular exercise and group fitness is where she found the answer. She found so many ways to get active and enjoy all of San Diego, from attending a fitness class at the gym, hiking in one of the many nearby mountains, taking jogs along the beach, or long walks at Embarcadero. It order to share the benefits of fitness and to discover that fitness can be fun, Jamie pursued and earned her certification in Group Fitness Instruction from American Council on Exercise. Jamie has enjoyed leading fitness class at Rio Vista Apartments and looks forward to holding another series of classes later this year. "Fitness is an integral part of feeling and looking good, both inside and out."
Miri Nissan
Miri taught ESL classes to our residents at Villas at Parkside. About her experience she writes: "It has been a pleasure to teach English as a second language at the Villas at Parkside. As a child I struggled to learn English as my third language, and I can relate and connect with the students. My goal is to help them become better suited and have a greater chance to succeed in our society."
A big thank you to Miri for bringing the gift of language to our residents!
Reva Ballat
Reva joined our team as a volunteer for the Rio Vista Apartments After-School Program. Her dedication towards the program resulted in increased student participation and engagement. Volunteers like her make a significant impact in the lives of our residents. We wish Reva success in all her future endeavors!